Taylor Swift's Albums Ranked From Worst to Best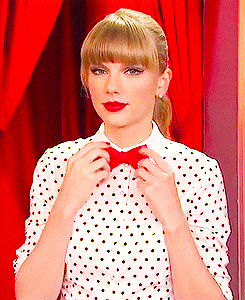 https://media.giphy.com/media/YDMAYrUr83kSk/giphy.gif

Ah, Taylor Swift. You songwriting genius. So far the country turned country-pop turned pop star has six studio albums out (not counting deluxe editions or holiday albums). All six of the albums see Swift at a new period of her life with new ways of looking at music and new ways of approaching things lyrically. My theory is that the reason Taylor Swift continues to be one of my favorite singers is that she has such a wide variety of songs. There is, quite literally, a T-Swift song for every mood I'm in. So, for the interest of finally writing some more blog posts about Taylor Swift (the only other one is a review of "Look What You Made Me Do" that I wrote last year) I've decided to finally rank her albums.
Ranking the albums of your favorite singer is a tough thing to do. There are so many things that come into play. Do I rank them by lyrics or how much I enjoy them overall? Do I take into consideration that the Taylor of Taylor Swift isn't the same as the one of 1989? It's a challenging thing to figure out. Also, I would like to point out that I like every one of Taylor Swift's songs. There are just some that I enjoy more than others and some that I definitely don't want to listen to all of the time. I think, though, that I have my ranking figured out. I'm taking into consideration not only how much I enjoy the albums overall but also how they stand up lyrically. So, let's get into it…and hope I don't anger anyone with my ranking.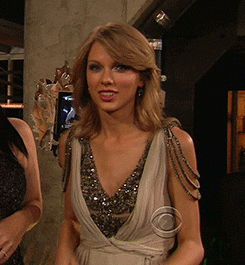 https://media.giphy.com/media/wzGvwnSRkd0s0/giphy.gif
6. Taylor Swift
Judging this album as the worst of Taylor Swift's seems a bit harsh since it definitely is not bad by any means. However, the majority of the songs (to me at least) lack some things. In other words, I don't really connect to many of the songs on this album. Overall though it's a good listen, just a little cheesy at times. Probably because Taylor was only a young teenager when she wrote and recorded the songs. That's probably the reason it's so hard to rank this album. On one hand most of the songs are simplistic…on the other hand she was like fifteen…It's a tough choice to make, especially since I really like some of the songs from this album. "Stay Beautiful" is one of my favorites from this album and "Our Song" has always been one of my jams.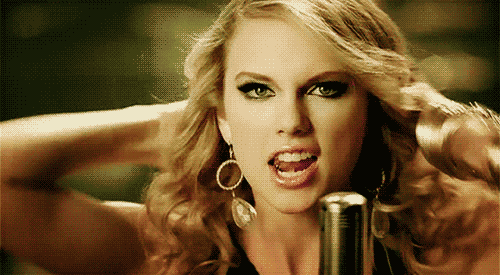 https://media.giphy.com/media/TrkiFaoMnmLew/giphy.gif
5. Speak Now
Speak Now is a bit of a problematic album for me. I like it, and "Haunted" and "Enchanted" from it are two of my favorite Taylor Swift Songs but overall this album can't rank any higher. "Speak Now" is one of my least favorite Taylor Swift songs as well. Although, I must say that lyrically it is one of her best albums in my opinion. There just aren't enough super good songs on this album to encourage me to rate it any higher. Most of the songs are just alright for me, not amazing for me like the songs from other albums of hers.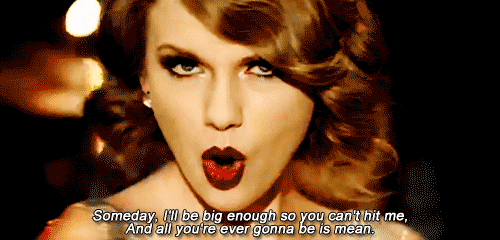 https://media.giphy.com/media/vdsIf0r9LlLi0/giphy.gif
4. Red
Red is a bit…confusing? Is that the word I want to use? Some of the songs are really good, some are okay and some are meh. It's also an album where the songs don't seem to mesh well together. The reason it is not lower though is because the songs that I do love from this album are very high up on my list. "Begin Again" "The Moment I Knew" and "Sad Beautiful Tragic" are my favorites from this album and they're the ones that I think are some of the best from Taylor Swift lyrically.
https://media.giphy.com/media/PFc4ohINrJWCY/giphy.gif
3. Fearless
The album that got me into Taylor Swift. Overall this album is lyrically great and the songs all seem to fit well together. Definitely, one of my favorite albums to listen to. So, why isn't it higher or even the top spot? Because Taylor improves lyrically after she wrote this album. Not to say that this is bad lyrically. Not at all! This album overall is great and one that I could listen to a lot without getting bored, but she (and luckily I might add) definitely improves more with later albums when it comes to the lyrics in her songs and the music overall. "Love Story" is still one of my favorite songs though.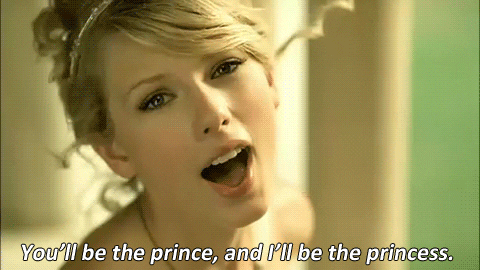 https://media.giphy.com/media/QkwM6ogRW1Fqo/giphy.gif
2. Reputation
I have to say it…I love this album! When it first came out last year I listened to it over and over again. The songs are amazing, the lyrics are amazing…but "Look What You Made Me Do" is the song that pulled this one down from having the top spot. Not that I don't like that song, (and let's be honest the music video is incredible) but it definitely isn't my favorite lyrically. Taylor takes a lot of risks with this album and changes her sound while still somehow managing to sound like the Taylor I love. "Dancing With Our Hands Tied" "Dress" and "Delicate" are some of my favorite songs from this album…although nearly every song from this album is pretty high up on my list.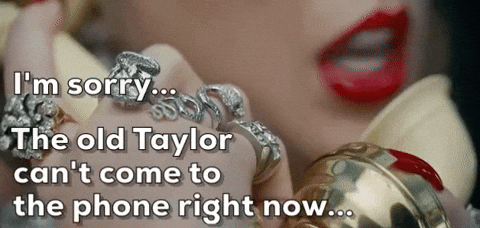 https://media.giphy.com/media/xT9Ignc7H7Kq3DdG0M/giphy.gif
1.1989
My favorite Taylor Swift album is, by far, 1989. The music all meshes well together, and songs like "Clean" "Wildest Dreams" and "Blank Space" are so great lyrics wise I could listen to them all day. I just love the sound of this album and all of the songs fit really well with each other. When I first got this album I listened to it so much it was probably borderline obsessive. The songs are just that catchy though, plus "Bad Blood" is such a jam.
https://media.giphy.com/media/xTiTnA4QzNCtGdA2OI/giphy.gif
So, there you have it! My personal ranking of Taylor Swift's six studio albums. I really enjoyed putting this ranking together and figuring out which albums rank where for me. Overall, I enjoy all of Taylor Swift's songs and think she is incredible as an artist. (I'm a bit of a fangirl, ya'll). This ranking is also my own personal opinion, so please no hard feelings if we don't agree with rankings. Don't forget to comment your ranking and share as well if you'd like.
So all that's left to say is: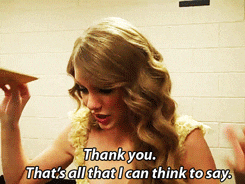 https://media.giphy.com/media/28XVGIraFzKKI/giphy.gif


Love,
Baleigh